The NEMA 5-15R refers to three wire grounded receptors or connectors with a capacity of 15A and rated 125VAC. The receptacles are ideal for pairing with 1-15P or NEMA 1-15 p plugs. Therefore, it is suitable for connecting small household devices to the power source. It can also be perfect for connecting televisions, microwaves, fans, and other household systems. Their flexibility makes them ideal for home wall receptacles.
However, they are not ideal for connecting power-intensive devices such as washing machines.
Before you buy the receptors, there are certain guidelines you need to observe. These guidelines will ensure you promote safety and get the correct receptacle. The following part lists some critical information on these connectors.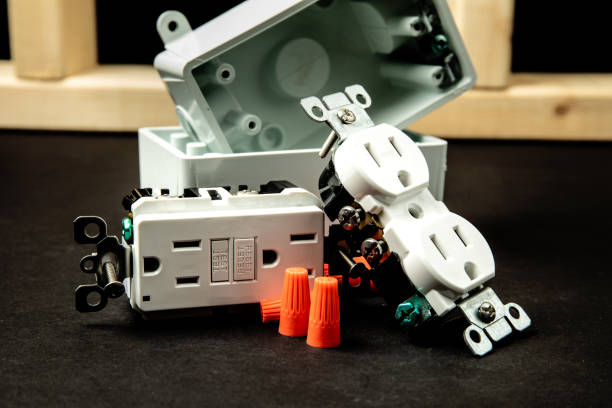 Unique Features of NEMA 5-15R Receptacles
These receptacles have various features which make them unique and outstanding. The NEMA 5-15R is tamper-resistant, making it ideal for protecting household devices from short-circuiting. Its tamper-resistant capabilities make it suitable for preventing the use of foreign objects on the receptors.  
They are constructed with spring-loaded shutters to prevent the entry of foreign objects. This prevents toddlers from inserting foreign objects into the receptacles. They are also programmed to shut off power in case of electrical problems or after lying ideal for more extended periods.
The safety shutter only opens when one inserts two plug blades simultaneously. Before sales, the manufacturers ensure the receptacles pass various tests, such as mechanical endurance, tamper resistance, impact, spill, and dielectric voltage-withstand test. All these details are in the package to guarantee quality. These qualities make NEMA 5-15R more durable than other receptacles.
Why Do You Need NEMA 5-15R?
They are ideal for external uses, such as installing them for backyard uses. Besides, they are weather resistant and can withstand weather conditions that can cause short-circuiting.
Consider buying receptacles with attached covers to protect the slots from rain or excess heating for external uses. Even when open, the attached cover will protect the sensitive internal elements, meaning you can efficiently operate and connect a device while it is raining.
Once you buy the NEMA 5-15R, you can fit them into different wall plates, including GFCI wall plates. They are also compatible with different types of wall plates and outlet boxes.
These receptacles comply with the energy efficiency standards, making them suitable for home use for different devices. The energy efficiency enables you to save on energy costs since the receptacles can cut out power when the plug devices are idle or in sleep mode.
You can use them in different locations, particularly areas with children, including orphanages, child care facilities, pre and elementary schools, hotels, homes, and guest houses. The tamper-proof capability makes these receptors ideal for protecting children against electrical shocks.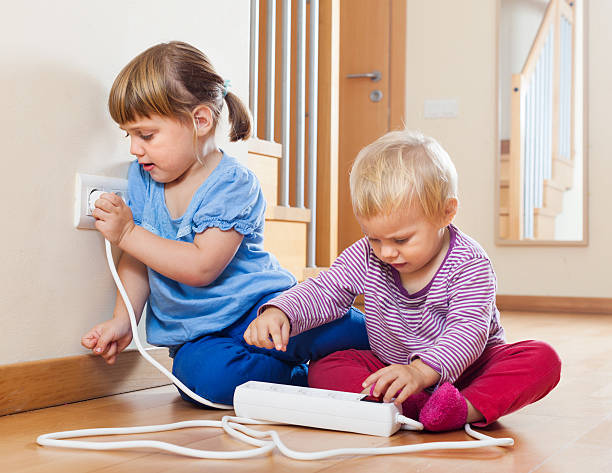 NEMA 5-15R Configurations
There are different configurations of NEMA 5-15R receptacles. You can buy the nema 5-15r female with three slot duplex receptacles. They come with test buttons to test their functionality before you begin using them. 
There is a three-slot single female receptacle that only has one plug-in port. The duplex, on the other hand, has two plug-in ports. The other types include a three-slot panel female receptacle and a three-blade panel mount male receptacle.
You can also consider receptacles suited for particular purposes and needs. This includes protecting special equipment such as computers and other sensitive devices from electromagnetic interference. These receptacles are called interference-limiting turn-lock receptacles. They have insulated ground terminals to enable you to run an isolated ground wire through the conduit. They can also fit in the standards wall plates to secure your devices during high vibration applications.  
How to Install the NEMA 5-15R?
Once you decide on the type of outlet box, such as a three-slot duplex, you need to buy the best receptacle to meet your needs. They come with screw terminals, so all you have to do is screw them to the outlet box and then plug in your device.
You also need to check other features, including the test button, internal shutters, and power indicating light which shows you the receptacle is connected correctly and there is current flowing through. They are available in different colors, such as ivory, white, grey, and brown.
The Applications of NEMA 5-15R
These receptacles are applicable for connecting different devices. Besides the ability to connect household devices, you can also use NEMA 5-15R to connect other devices such as computers. You can also use them to connect the uninterrupted power supply unit to the power sources to ensure the computer does not switch off in case of sudden power loss.
NEMA 5-15R is also ideal for industrial applications, especially for devices that require AC power outlets. It is also an integral part of the surge protector and is applicable in different areas such as hospitals that prefer sustainable and energy-efficient systems.
These receptacles are also ideal for PDU applications. You can use these receptacles on power extension cords to connect multiple devices and, at the same time, protect the connected devices from accidents due to a power surge. They are ideal for increased fire protection and safety standards.
Conclusion
Before you buy the NEMA 5-15R receptacles, you need to consider certain factors such as intended use, the ideal location, and protective features. You can check the labeling to ensure you get quality receptacles. The installation should not be complicated since it comes with all the screws and guidelines you need to mount on the outlet box.